body mods
since i dont plan any further cage or body mods to my rig for a few months,this part of my site will be temporarily devoted to daves new buggy build up.
here is the newly aquired chassis. all it needs is an engine,tranny,transfer case,axles,brakes,steering,wiring,lights,gauges...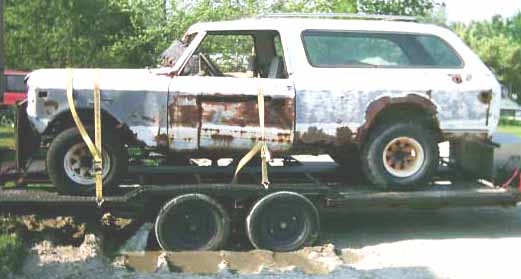 soon to be scout buggy
this poor rusty piece of crap was supposed to be a parts rig-rip out the axles and off to the shredder. instead ive decided to reomve the rusty body,add a cage, and shorten the still solid frame 14 inches for a 102" wheelbase.
its a seventy-something IH scout travel all.
it will prolly get my usual choice of axles(gm 10 and 14 bolt) and be my "backup trail rig" while i make some extensive jeep mods over winter
watch for updates on this as well